Carrie George, the Vice President and Head of Sustainability & Impact at Everledger, said in her interview with the Center for Climate and Energy Solutions (C2ES), "There's no perfect data. There's better, valuable, and reasonable data that is applicable to the supply chain". With the increasing general public demand for corporations to play positive environmental roles, there are countless companies committed to accelerating the transition to zero-carbon across their value chains and operations. In addition, the world's leading carmakers, such as GM and Volkswagen, have announced the introduction of a significant fleet of new electric and hybrid vehicles over the next few years.
On the other hand, there is also a corresponding greenwashing where there is little to nothing being done. This practice can include providing misleading information or creating a false impression about unsubstantiated environmentally friendly corporate activities, products, and services to deceive consumers through mislabeling and branding. To avoid the risk of greenwashing and regulate businesses effectively and efficiently, we need clear, feasible, and enforceable environmental regulations and guidelines more than ever before.
I am a second-year Master of Public Administration student at the Cornell Institute for Public Affairs concentrating in Economic and Financial Policy. My career experiences include a data-driven lens to policy analysis and economic development. I am currently interning at Everledger, where I have researched and engaged in the backend data for the company's sustainability development and public policy applications. Below I outline my work at the company.
GHG requirements in the EU Taxonomy and the EC Battery Directive
The European Union (EU), the most enthusiastic jurisdiction in sustainable finance, has responded to the burgeoning need for clarification on what sustainable economic activity is. With the six environmental goals including climate change mitigation and adaptation, the European Commission (EC) released the EU Taxonomy, a classification tool to catalyze green investments by providing transparency to companies and institutional investors.
According to the EU's Technical Expert Group (TEG), companies would be required to disclose whether, and how, they engage with economic activities which make a substantial contribution to climate change mitigation and adaptation based on a series of technical screening criteria. In addition, the EC battery directive was adopted and made legally binding at the EU level in order to have a significant positive impact on the sustainable battery production, deployment, and waste management in the EU battery market. The main areas of the proposed regulation include carbon footprint rules, minimum recycled content, and battery labelling guidelines.

Looking in-depth into the Greenhouse Gas (GHG) reporting requirements from each regulation and considering the general industry-wide progress on GHG reporting, the EU Taxonomy and the EC Battery Directive, with its 414 page-long guidelines, will be challenging for companies to adapt to in a short period of time without using adequate technologies to help substantiate sustainability claims – like those enabled by the Everledger Passport.

In addition, it is important to notice that the reporting process requires thorough input with primary data and reliable secondary data. It will take time for companies to provide feedback and digest the extensive volume of thresholds and categorizations and integrate it into their processes.

So, are companies ready and capable of providing transparent, accurate GHG emissions disclosures? How far have we come, and how far do we have to go in preparing to comply with GHG regulations?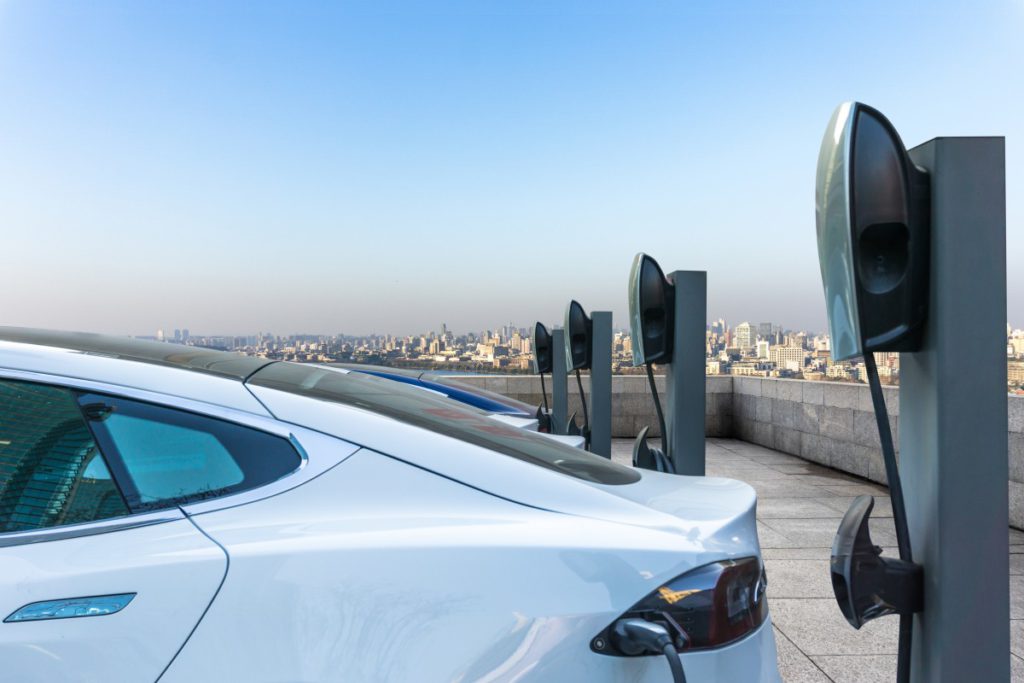 Reality of gathering primary GHG data from supply chains
Verena Radulovic, the Vice President for Business Engagement at C2ES, has found in the last couple of years that a growing number of leading companies in various industries have gained more experience assessing supply chain GHG emissions and incorporating them into their science-based sustainability targets. Through the Global Battery Alliance (GBA), battery industry stakeholders seek to ensure that the battery value chain is economically and environmentally sustainable. GBA members see an increasing need to use more primary GHG and energy usage data in value chain hot spots where sustainable operations have the biggest opportunity to make an impact, such as mining, refining, CAM, cell assembly, battery assembly, among others.

Yet a lot of manufacturers are still facing challenges with suppliers in tackling GHG emissions and lowering environmental risks in the supply chain, where the most challenging part is the restricted access to quality supplier data. It might be challenging to come across publicly disclosed primary data, especially from lower tier suppliers in the battery supply chain like mining companies in China and India, and often the data is not even tracked.

In fact, there is a huge gap between governments and enterprises in understanding and cooperating in measuring, reporting, and reducing supply chain GHG emissions; companies are likely to struggle with meeting complicated GHG emission reporting requirements and protocols by national/international governments without a deeper collaboration across enterprise and government agencies on making measurement and reporting simpler. Only with this collaboration can we also get the large mass change by the majority of companies to also spend the time and resources to reduce and mitigate GHG emissions.

From a practical perspective, how can manufacturers and retailers, who have collectively hundreds of thousands of suppliers, get their suppliers to calculate and account for their carbon footprint? And who pays for measuring, managing, and reducing GHG emissions?
Blockchain and making the world a greener place
The key to trust and transparency in sustainability lies in blockchain and accompanying emerging technologies. Incorporating blockchain technology as the backbone of measurement and reporting can ensure the robustness and credibility of sustainability claims across complex international supply chains. Pioneering digital transparency companies like Everledger will help connect governments and businesses by providing secure data standardization and easing the carbon mitigation and offsetting processes.

Considering the challenges of Scope 3 reporting, Everledger combines multiple data types permissioned from our ecosystem as well as public and private data. We leverage our existing emerging technology applications to efficiently read, track and calculate emissions and report the data sources and types to our data users. This type of approach allows for the increasing improvements in data and enabling more and more data providers become comfortable with measuring and reporting. "Don't let perfect be the enemy of good". We think this allows for the reporting now, action now, and continuous improvement – and our clients think the same!

Everledger has applied multiple emerging technologies to influence sustainability goals in GHG management, but also has focused on influencing consumer behavior in the broader context of a circular economy. For example, Everledger introduced a consortium to incentivize recycling of lithium-ion batteries (LIBs) in collaboration with HP, Fairphone, and Call2Recycle and recently received Phase II funding from the U.S. Department of Energy's (DoE) LIBs Recycling Prize. This applies tracking of data for reporting to the government on take back and recycling metrics, but is focused on encouraging changes in consumer behavior by creating easy access for repair service providers & recycling drop offs. This meets the multi-fold benefit of increasing collection of critical minerals, reducing carbon footprint, adding value to the economy, and elongating the value of the product to the consumer.

Furthermore, the EC's battery regulation for carbon footprint highlights a critical role of third-party verification via notified bodies who can measure the levels of recycled content and responsible sourcing of battery raw materials.

In conclusion, committing to evidence-based GHG reduction goals requires better engagement among supply chain stakeholders to encourage them to measure and report the upstream supplier data needed to achieve GHG mitigation and adaptation successfully. With more comprehensive information and better access to quality supplier data, companies can navigate supply chain emission challenges and eventually make the world a greener place.