Access the Everledger API or widget to display item provenance on your domain.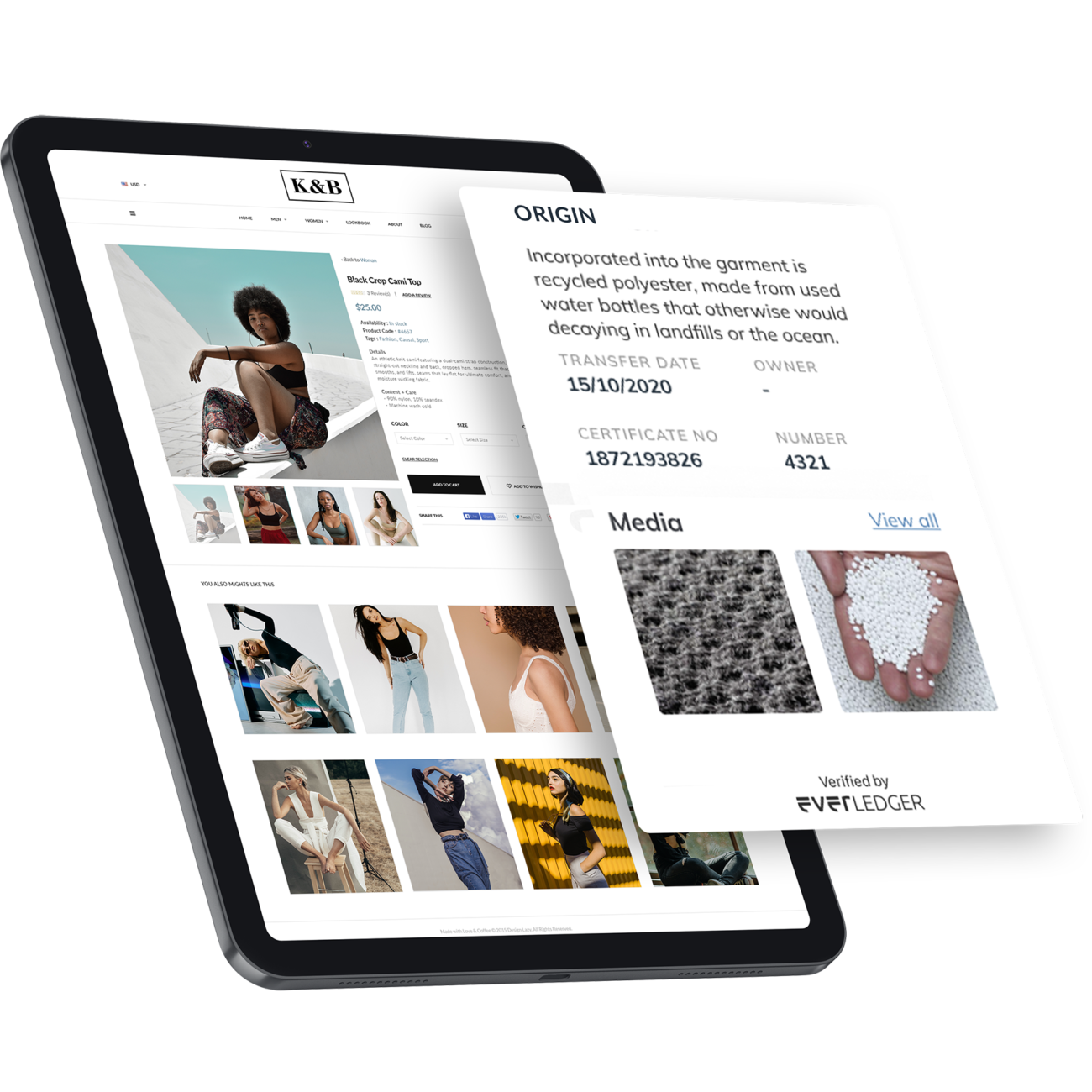 Product claims validated by blockchain
With a suite of powerful APIs, you can efficiently call on an object, material, or an entity's provenance data from the Everledger Platform and render that information within your own site.

Organisations can customize their use of an asset's provenance data, the frequency of requests made to the Everledger Platform, and the ways in which digital ownership is transferred to customers at the point of sale.

Everyone in the value chain benefits from the ability to discover and demonstrate value with blockchain-backed provenance records alongside physical and virtual inventory.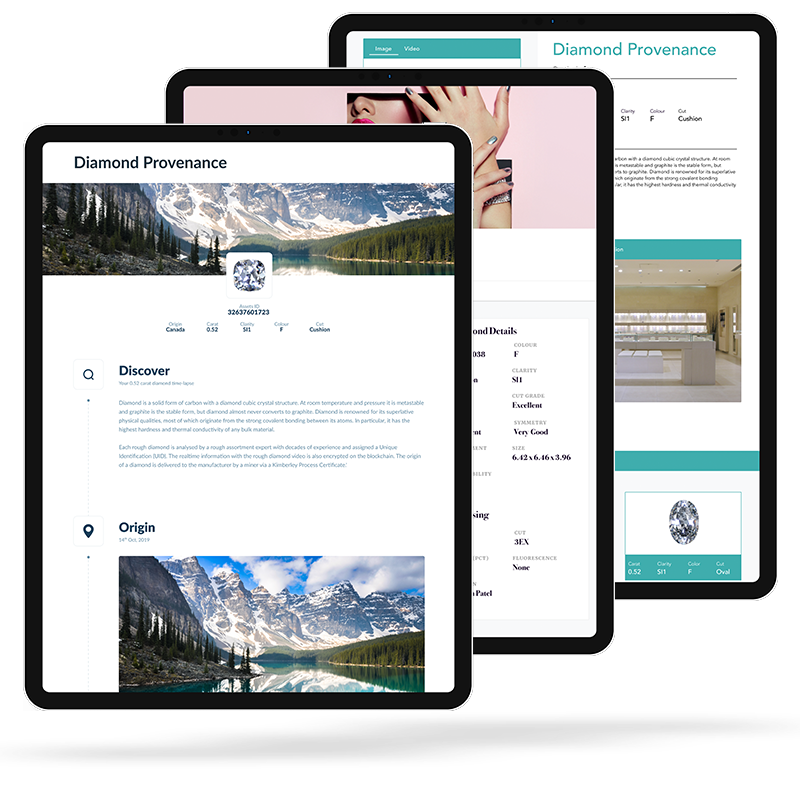 Amplify
Plugins for eCommerce Diamond Retailers
Provenance API or Widget access

Showcase object origin and product claims directly on your eCommerce site

Transfer ownership via API

PAYG Transfers of ownership

Up to 500 lookups per month
Try free for 30 days.   
Pay annually and get 1 month free!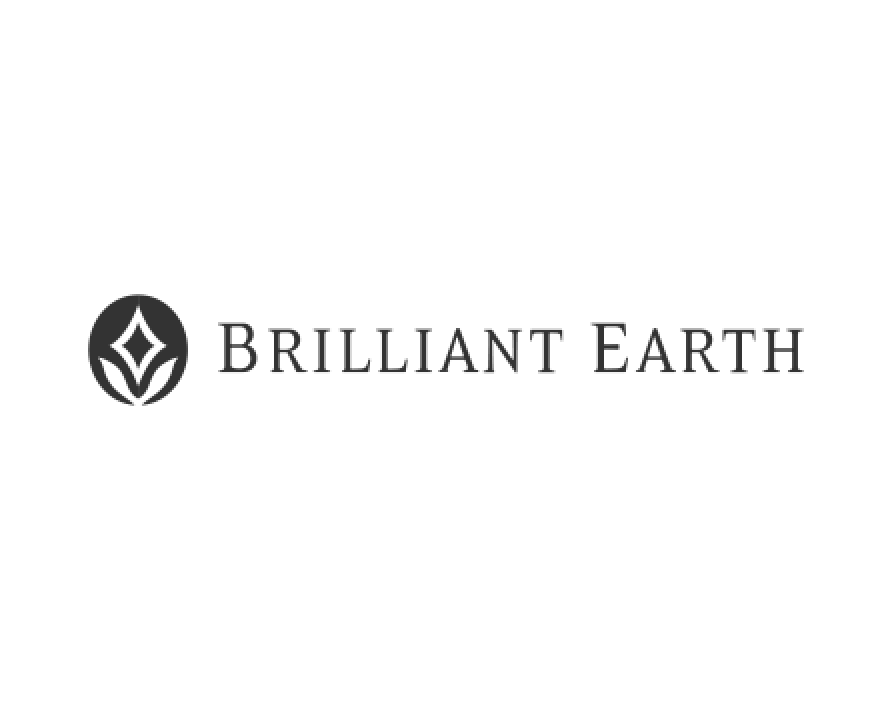 "In partnership with Everledger, we are defining next-generation standards in the jewellery industry and continuing our leadership in promoting transparency and responsibility."
BETH GERSTEIN
CO-FOUNDER & CEO — BRILLIANT EARTH
Use Amplify to enrich your narrative
Developers can use Everledger APIs to call provenance stories as a frame within existing product pages for retail customer purchases. 
Object information, detailed provenance records, and even access to the Vault can be displayed in a variety of ways within an organization's own domain and brand identity.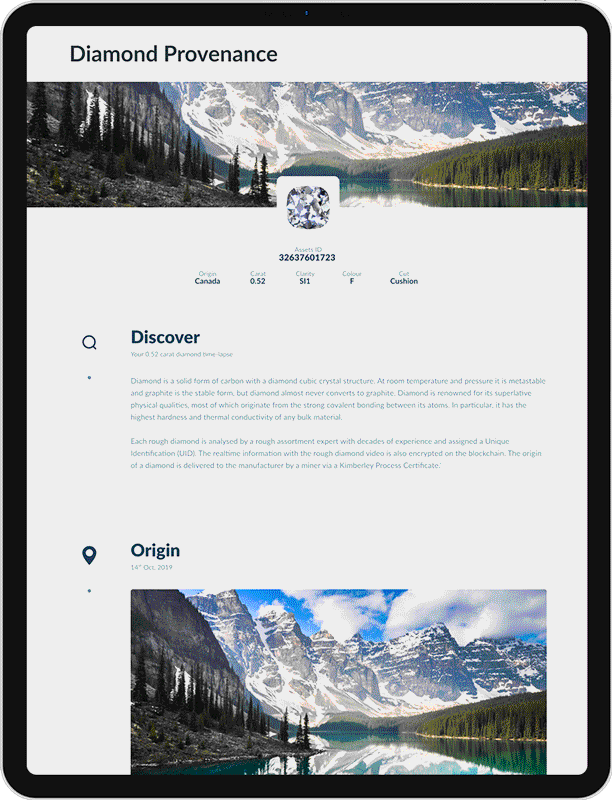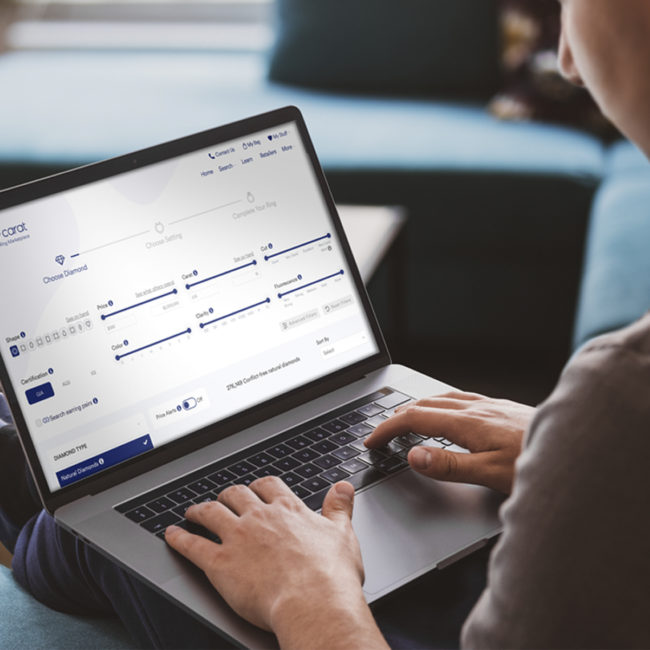 As more engagement ring buyers grow to expect a diamond story that provides evidence of origin, the Everledger Platform is providing jewellers with the ability to showcase diamonds with a provenance story that details each phase from the mine as it's recorded on the blockchain.

With Everledger Amplify, exchanges such as Rare Carat can easily show that their diamond listings are in compliance with regulations and thus bolster claims of ethical sourcing with their customers.
Everledger and Rare Carat partner to bring greater transparency and provenance to online diamond purchasing