A blockchain platform for provenance and authenticity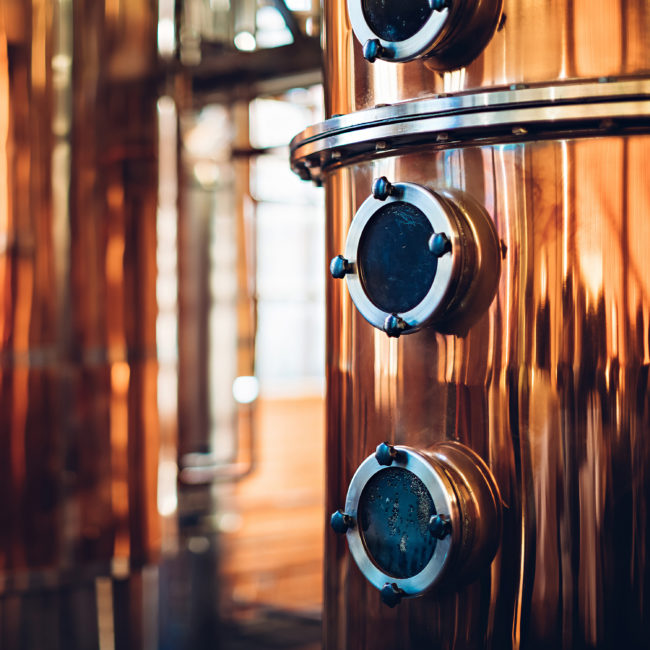 Winegrowers and distillers have often had the greatest responsibility in upholding their brand but lacked visibility into their supply chain once bottles left their gates. Today, brands can be more engaged and have more control than ever.
Drive more sales at the cellar door, in the tasting room or online by interacting with customers through the bottle directly with intelligent labelling, the highest levels of encryption, and bespoke mobile experiences that can't be copied or faked.
Evidence your bottles' authenticity and be automatically compensated upon their delivery when agreed standards are met by using tamper-resistant closures and sensors that report temperature, location, and a bottle's integrity as immutable records on the blockchain.
Accelerate your path to market by creating digital identities for your bottles so regional certifiers and government agencies can all verify your wine in real-time with access to the same validated records on a distributed ledger.
Distributors of fine wines and spirits must demonstrate reputability and assume responsibility to retain and win business, especially within emerging markets where counterfeiting is especially prevalent.
Show customers the care taken with legitimate distribution of wines and spirits, as chain of custody and inspection events are updated in the bottle's digital identity.
Ensure cases are delivered in the ideal condition by offering IoT-driven reports on location, temperature, and chain of custody accessed and validated on the Everledger blockchain platform.
Invite craft producers into new markets by offering insight into where cases go and how consumers are engaging with bottles.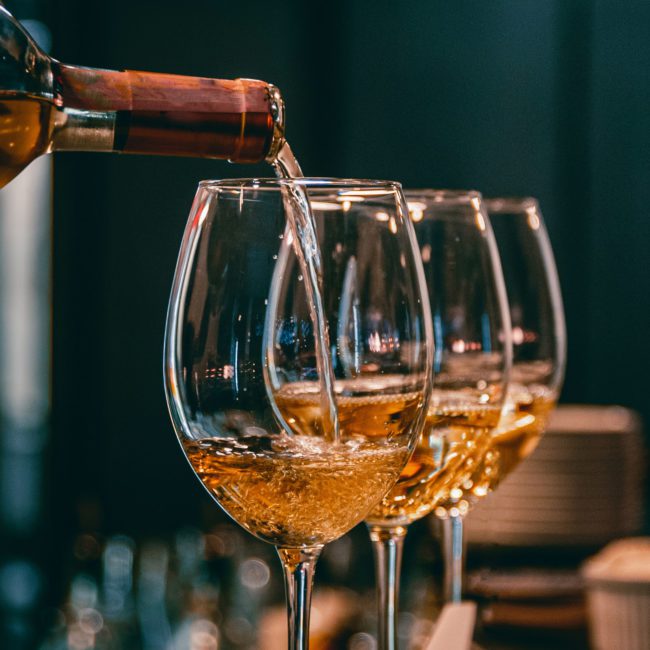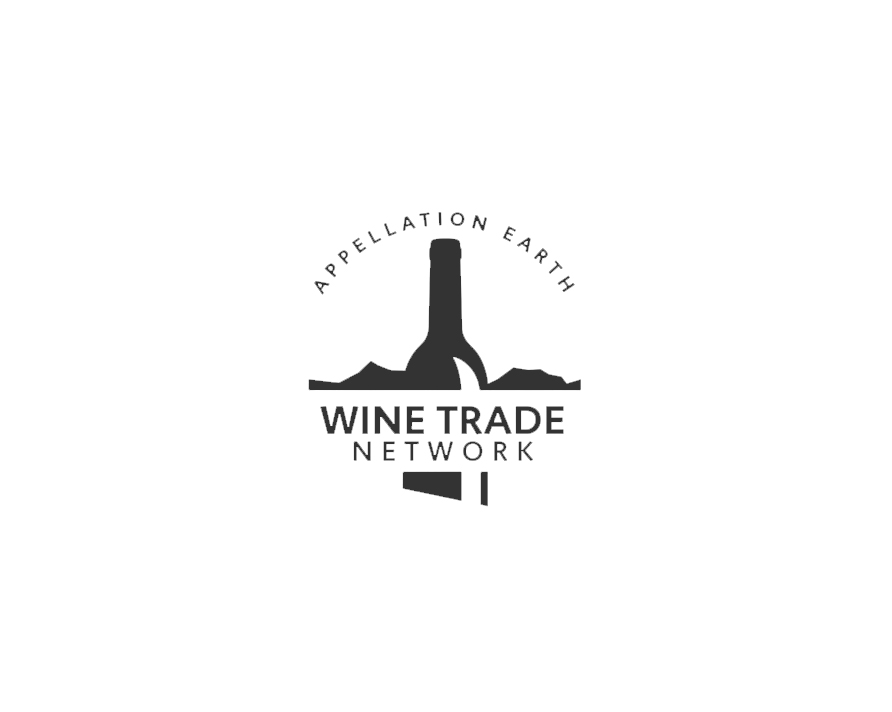 "...There's a process through which we finish the wine, and we can authenticate with various levels of confidence depending on how far we want to go with the technology."
STEVE SCHEPMAN,
PRESIDENT — WINE TRADE NETWORK
- for bottle traceability & engagement
What if you could back up claims of origin and harvest methodologies with evidence from multiple sources of truth along the supply chain that is shared within a unique digital fingerprint, or record?
With Everledger, these provenance record are impossible to alter yet easy to access within the bottle itself. Indeed, you cannot separate the value of an item from its history.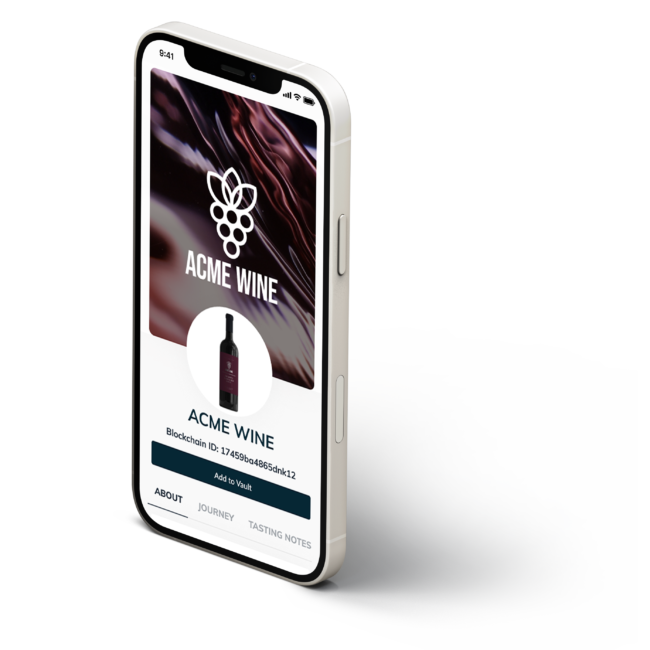 Everledger's solution for the wine industry
- in collaboration with Avery Dennison
Our work in the wine industry has hit a new milestone with our latest collaboration with Avery Dennison. Combining their intelligent label solutions with our blockchain-based platform, we provide authenticated provenance tracking of wines from grape to bottle.
This enables consumers to discover the lifetime journey of their wine, giving them confidence in its authenticity and creating a connection to the overall brand story. Find out more through our launch of this solution with 'Appellation Earth' wines from Napa Valley by US-based wine négociant Wine Trade Network.
Everledger anti-tamper bottle closures
To ensure that the physical state and digital identity of a wine or spirit are indeed the same, each bottle can receive an NFC-powered tamper detection label
adhered to the bottle cap, or other NFC devices such as plastic heat-shrink capsules, stickers, or cork tags. With each bottle being secured with the latest anti-tamper device, chain-of-custody data can then be captured all along the supply chain through the supporting blockchain technology.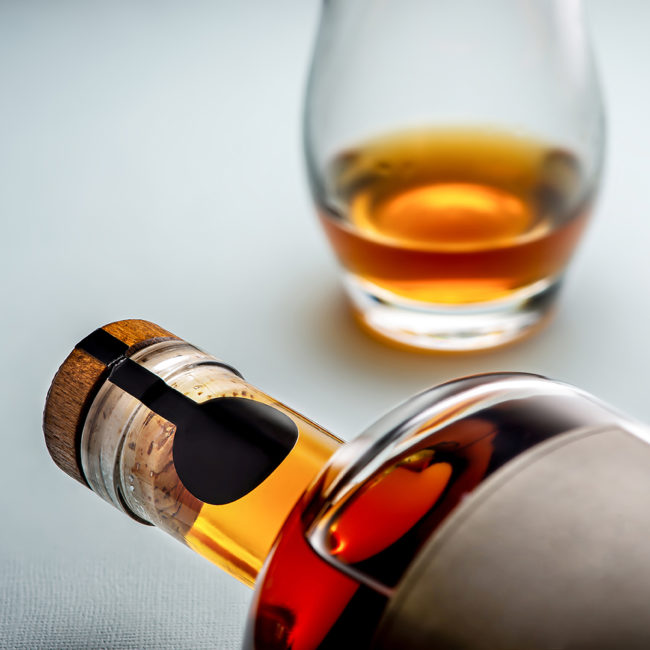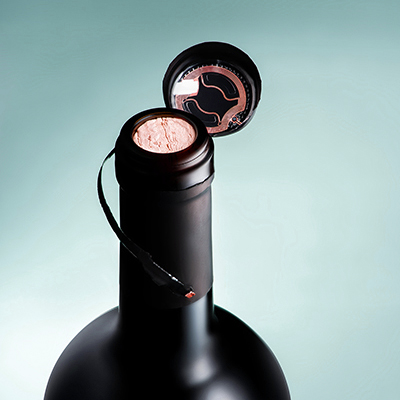 Can blockchain wine help put a cork on forgery?
Wine counterfeiting is nothing new. Throughout human history, wine vessels have been forged, spiked, relabelled and watered down, despite the close attention of growers and collectors. Blockchain wine and intelligent labelling means wine drinkers can be more confident than ever before that their favourite drop is the real deal.
Request More Information?