The Everledger Platform supports demand generation, sustainability and compliance for global supply chains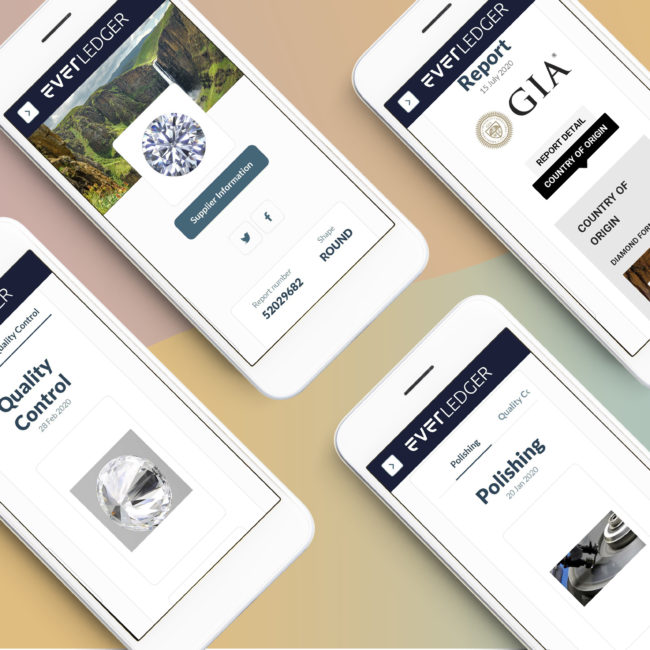 Everledger brings additional transparency to a variety of industries by highlighting key characteristics of assets on the platform: quality, origin, sustainability footprint, and compliance standards.
Applications of the Everledger Platform
Everledger leverages a symphony of technologies, including blockchain and IoT, to offer supply chain transparency, object traceability, trustworthiness of claims, and useful digital identities. Our ecosystem of tools are layered for tailored use and applications.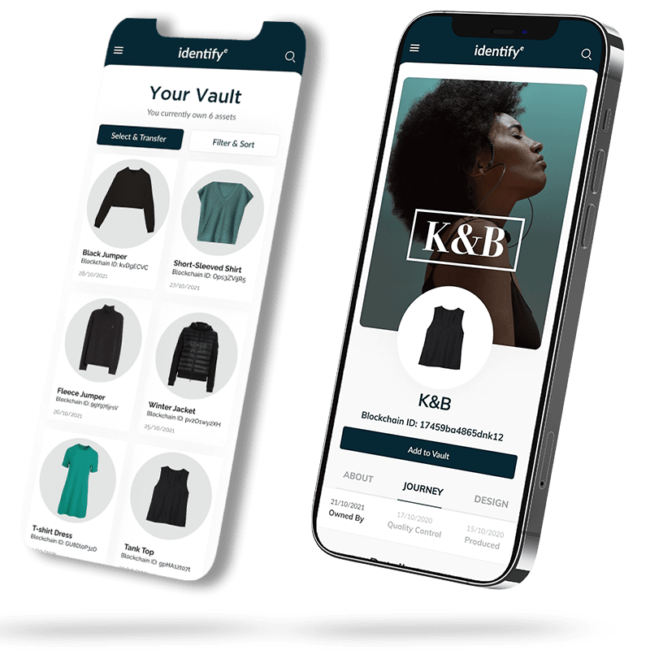 Capture supply chain records
By leveraging blockchain and IoT, manufacturers, certification houses, and retailers can evidence the origin, ownership, and characteristics of the products and materials they trade. With access to an asset's provenance record from any device, Everledger Capture enables everyone along the supply chain to build more trust in their business.
With a suite of powerful APIs, you can efficiently call on an object, material, or an entity's provenance data from the Everledger Platform and render that information within your own site. Organisations can customize their use of an asset's provenance data, the frequency of requests made to the Everledger Platform, and the ways in which digital ownership is transferred to customers at the point of sale. Everyone in the value chain benefits from the ability to discover and demonstrate value with blockchain-backed provenance records alongside physical and virtual inventory.
Identify product provenance
Authenticate, transfer, and track products by creating digital identities and custom experiences that are accessed with mobile device interaction. Simply use the Everledger Platform to add to an object's provenance record with richer details such as who created it, where it was made, and how it came to be. Then, easily configure a secure landing page that's consistent with your brand and reached only through your product. By applying a security layer of IoT sensors, intelligent labelling, synthetic DNA, or machine vision, product authentication and ownership events can write new information to the blockchain for the highest level of brand protection.
Request More Information?