Leanne Kemp
Find out how a pioneering blockchain solution seeks to help the diamond industry in offsetting its carbon footprint.
For the first time, emissions data from the diamond industry will be used to offset carbon footprint via blockchain technology. Everledger has just launched a climate holistic solution that will help diamond manufacturers and retailers to meet their consumers' demand for environmental footprint information about every single diamond.
While we are launching this feature with Shairu/Atit Diamonds and Fred Meyer Jewelers, it will soon be available for every miner, manufacturer, and retailer using the Everledger platform. Furthermore, we will work with partners in other industries as well, to bring sustainable transparency data for industries such as apparel and wine and spirits.
Besides the awareness about the carbon footprint generated by their supply chain, manufacturers and retailers can now select whether they want to offset the diamond footprint directly on the Everledger platform's user interface. As a first proof of concept, these partners can provide consumers with data related to the carbon footprint of their own value chain. We have partnered with Carbonfund.org to connect our data users directly to their validated carbon offsetting programs, and make their offsetting report visible on the Everledger platform.
According to the United Nations, carbon offsetting is one of the key components for a solution to averting irreversible environmental changes. Annual emissions have to be reduced by 29-32 gigatonnes of equivalent carbon dioxide (CO2e) by 2030 in order for mankind to have a chance at meeting the Paris Agreement goals. Carbon offsetting allows companies and individuals to mitigate or neutralise carbon emissions by purchasing and retiring carbon credits through official third-party projects, such as protecting and restoring critical forests and investment in renewable energy.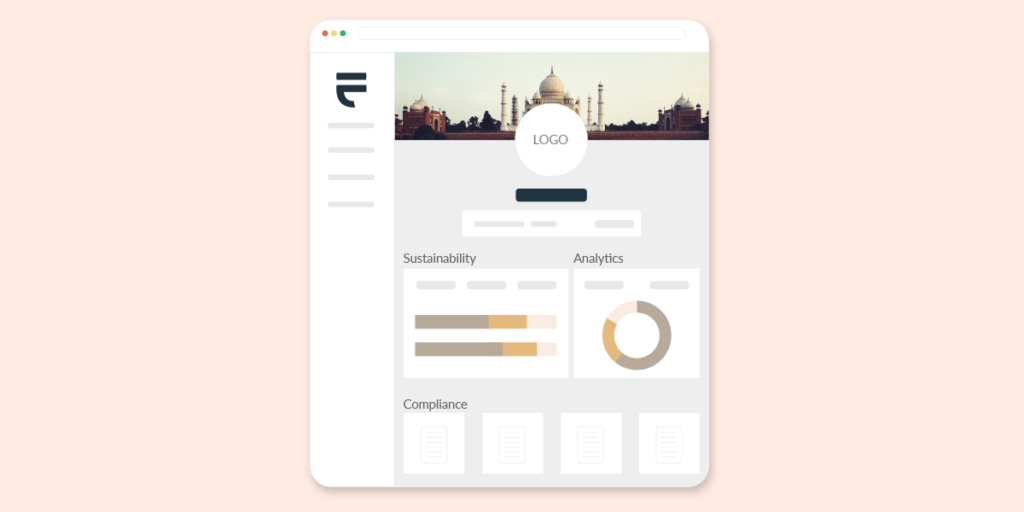 Shairu/Atit Diamonds are leading polished diamond suppliers headquartered in the US and India with manufacturing operations centrally located in the world's largest diamond cutting and polishing centre in Surat, India. Their global footprint covers the traditional markets of North America and Europe, as well the fastest growing regions of India and East Asia. We have partnered with Shairu and Atit Diamonds for their demonstrated leadership in the diamond industry on environmental issues. For example, Shairu's Surat factory became the first in the diamond industry to receive the Leadership in Energy and Environmental Design (LEED) gold certification, while they are also leading their sector in investment in solar energy and plastic waste management.
Like our other partners in the diamond industry, they are responding to the clear market demand for transparency around the sourcing of precious stones. Increasingly, customers expect the life story of a diamond to mirror their own values, and they are prepared to shop around, making purchases based on trustable information. This expectation for provenance data is especially urgent among climate-aware consumers such as millennials – one of the fastest-growing retail segments in the diamond market (read more on diamond provenance). It's not enough to claim that a diamond is non-conflict or carbon neutral. Buyers need proof. Seeing is believing. The burden of evidence is now with the diamond supply chain. As a result, trustable information is becoming a valuable asset in its own right.
Mining companies, manufacturers and jewellery retailers are increasingly rising to this challenge, backed by technologies such as blockchain, artificial intelligence, intelligent labelling and Internet of Things. Everledger helps our clients in the diamond industry to surface and converge asset information that their stakeholders need to know. We're committed to helping every link in the industry value chain to achieve a positive environmental and ethical impact from traceability.
Our technology brings increased transparency to supply chains, benefiting those stakeholders who adopt sustainable practices, while bringing visibility to their end consumers. We're proud to support all partners who recognise the social and commercial benefits of increased transparency. By adding to the bank of evidence around sustainable environmental practices in the diamond industry, we support our partners to gain a commercial advantage in the market.
As we celebrate our fifth anniversary as a company, it feels right that we're bringing another pioneering solution to market. This is the first time that consumers will be able to access diamond carbon footprint information on the blockchain, via the Everledger platform. It's also the first time that carbon offsetting will be possible on a blockchain platform for jewellery. We fundamentally believe that technology adds so much to our capability to do good in the world. We are thrilled to be able to provide this solution to not only allow efficient measurement and reporting of Greenhouse Gases, but to more effectively tie partners to the solutions they are looking for. We can now connect like-minded stakeholders faster than ever.
Our mission is to provide visibility on environmental standards in complex value chains. Major players in the diamond industry are increasingly committed to providing further evidence – and taking real action – regarding their responsible business practices, in particular around positive environmental footprint. Everledger is more ready than ever to help them achieve those goals.